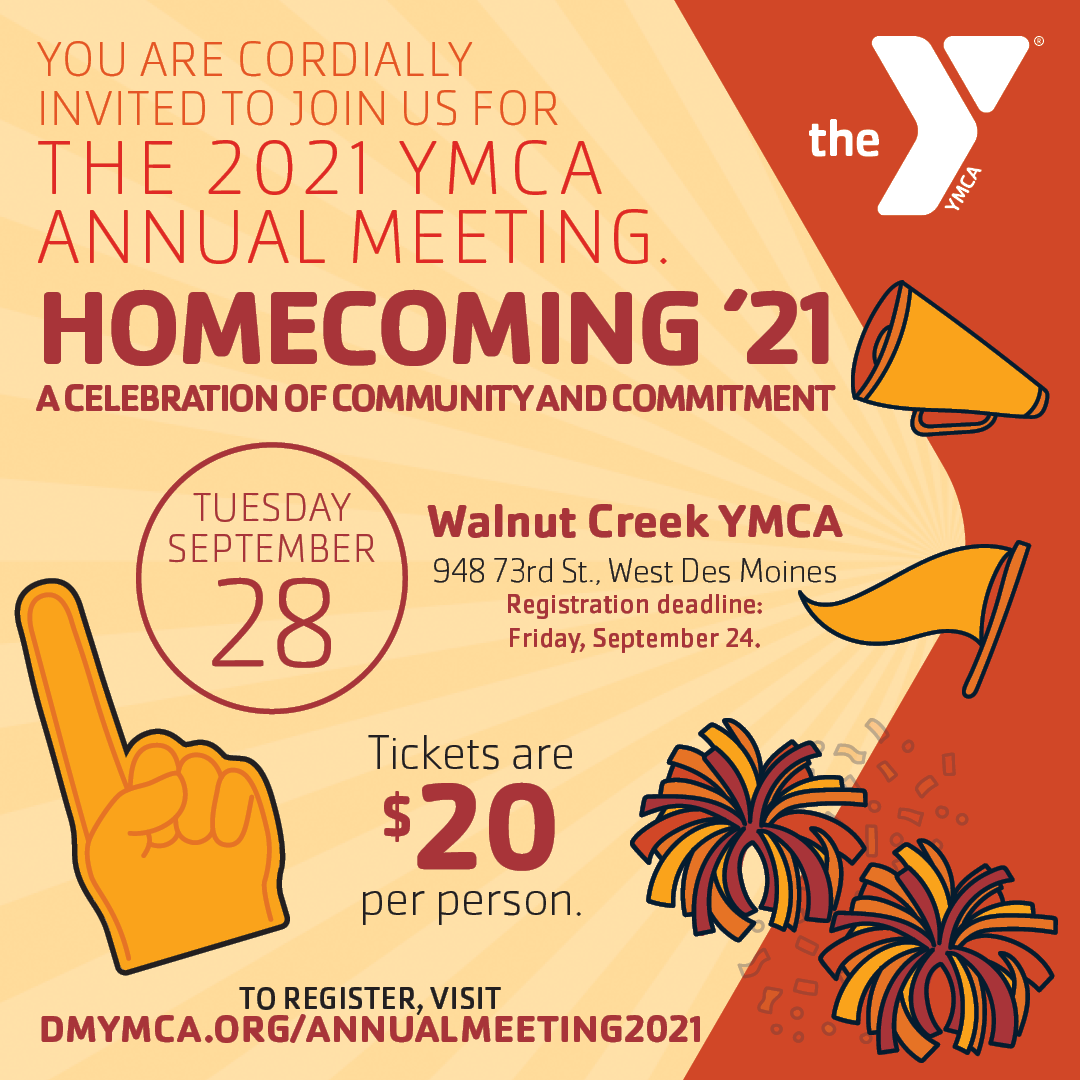 You are cordially invited to join us for the 2021 YMCA Annual Meeting.

HOMECOMING '21
A celebration of community and commitment.

In keeping with our theme, we will  celebrate  tailgate-style! Join us for  an outdoor cookout, games and fellowship prior to the annual business meeting of the YMCA.

Tuesday, September 28 at the Walnut Creek YMCA,948 73rd St., West Des Moines.
Tickets are $20 per person.
11 a.m.    Social gathering
11:30 a.m.    Lunch 
Noon    Business meeting and program
1 p.m.    Adjourn
To register, Visit dmymca.org/AnnualMeeting2021

Registration deadline: Friday, September 24. 
In case of inclement weather, the meeting  will be held inside the Walnut Creek Y.