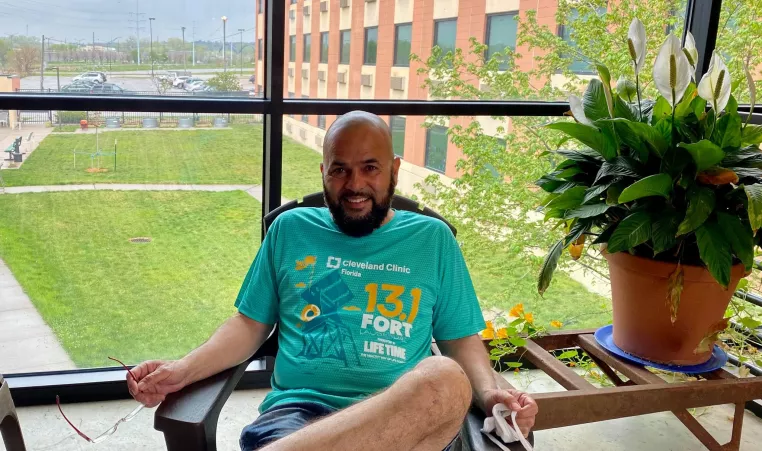 Eric grew up around diversity. By the age of 18, he had moved up and down the east coast and had experience living in two different countries, exposing him to a multitude of cultures and subcultures. 
After graduating from high school, Eric earned a bachelor's degree at Southeastern University where he studied Latin, Greek and Biblical Studies. He set off to make his mark on the world by spreading the word of the Bible. For over a decade he was active with multiple different missionaries and assisted in starting four separate churches from the ground up.
What he learned preaching on the streets inspired him to write a book that he describes as a more inclusive version of the Bible, one that welcomes and celebrates everyone's differences while still preaching love for God. He decided to move from Florida to Des Moines after finishing his Master's in Chaplaincy through an online university because he believed it would be more conducive to his writing.
Eric enjoys living at YSHC because of the quiet atmosphere, making it a perfect place for him to be secluded and focus on writing. Once his book is finished, he plans to move into an apartment with a co-worker from his job at Allegiant Air Lines. Eventually he may want to move back down south to be closer to family, but for now, he enjoys living in Des Moines, or as he calls it, "America's best kept secret".
Eric's life shows that there is always more to learn and more to do. Most of all, he just wants to help create a world where people are listened to, welcomed and treated equally no matter their sexual orientation, ethnicity, beliefs or life experiences.