The Original, Still the Best
Did you know that basketball was invented at the YMCA? Today, it's our biggest youth program. Our basketball programs are designed for players of all abilities who want to have fun, take part in healthy competition and develop their skills. Players will learn the fundamentals of the game and the importance of teamwork, responsibility and sportsmanship. Volunteer coaches provide support and encouragement and serve as positive role models for youth.
Rookie Basketball (Ages 3-5)
Your child's first experience in sports is an important one. We want all kids to fall in love with team sports – teamwork, organization, and fun will put a huge smile on your child's face while teaching them important socialization and motor skills! Rookie Basketball consists of loosely structured play to help kids develop motor skills, build confidence, and enhance socialization skills.This program is for preschool-age children (ages 3-5).
These classes meet one time per week for five weeks. Parents are encouraged to participate in most cases. Programs are led by Y staff and volunteers.
Youth Basketball (Ages 5-15)
Our Youth Basketball leagues are offered in the winter for students in 1st through 8th grades with the option to form a new team or join an existing one. Leagues feature two 6 game seasons or 12 game seasons on Saturdays and one practice per week. Kindergarten Basketball will feature two 6 week sessions that are split in to three practices and three scrimmages against other teams or one 12 week session. Iowa High School league who don't play on their school's team may choose to compete in our Iowa Wolves Metro League. Financial assistance is available to make the program accessible to all. 
If you are requesting teammates or submitting a team roster you must have a minimum of 8 players on your team. Additional players may be added to your roster at the discretion of the YMCA Youth Sports Director.
Iowa Wolves Metro League
The Iowa Wolves Metro League is open to high school students (grades 9-12) in metro Des Moines and surrounding suburbs who do not play on their high school teams.
Thanks to generous support from the Iowa Wolves, we are able to maintain the fee at just $15 per player, which includes a game jersey.
The season runs for 10 weeks (December 5 - February 27), with playoffs held the 10th week. Games are tentatively scheduled for Tuesdays, Thursdays and Saturdays.
The league is divided into two groups of play: Freshman/Sophomore and Junior/Senior. Please note that if you are registering as part of a team, you will need to specify your team name and list your teammates at registration. More registration information is available by clicking the link below. 
Registration opens November 17, 2022; Registration deadline is November 29, 2022.
We Offer Basketball at These Locations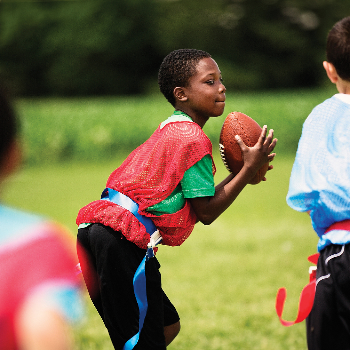 Flag Football
Youth flag football at the Y offers boys and girls the opportunity to play the healthy way. Our program emphasizes skill development, teamwork and competition designed with fun and safety in mind.
View Program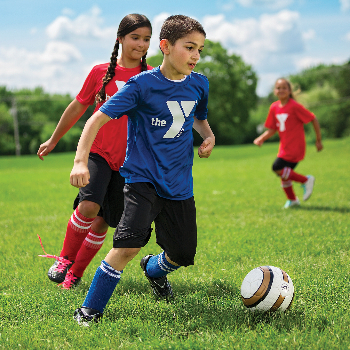 Soccer
Our youth soccer program teaches kids the fundamentals of the world's most popular soprt and provides opportunities for fun, healthy, positive competition.
View Program
Recent News & Stories on Basketball