Roll Marlins Roll!
Our competitive swim team, DSMY Marlins, is a year-round youth and adult swim team offering high quality professional coaching and technique instruction for all ages and abilities.
Striving to create memorable experiences for young athletes in a supportive and nurturing environment, we emphasize character development, respect and sportsmanship. Swimmers learn the meaning and understanding of hard work, teamwork and fairness while developing meaningful relationships with coaches and teammates.
DSMY Marlins is a member of YMCA Swimming, USA Swimming and Masters Swimming. Tryouts are offered in Fall and Spring, while new swimmers may be accepted throughout the year.
We Offer Competitive Swim at These Locations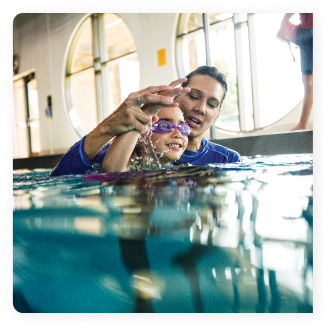 Swim Lessons
Our swim lessons are the perfect way to introduce members of all ages to water in a safe and supportive environment. Swim lessons are based on skill level to ensure that all participants learn water safety and swimming skills at the appropriate difficulty.
View Program
Recent News & Stories on Competitive Swim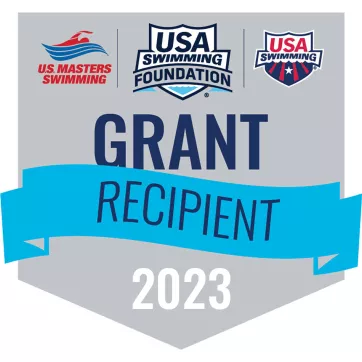 Swimming
YMCA of Greater Des Moines Receives 2023 Grant Funding From USA Swimming Foundation, May 2023
Keep Reading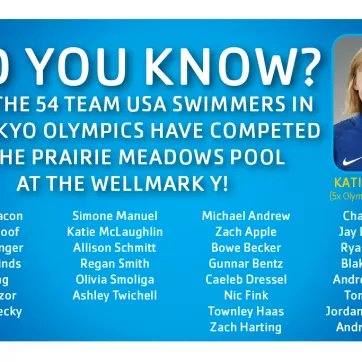 Swimming
29 of the 54 swimmers on Team USA at the Tokyo Olympic Games have competed in the Prairie Meadows Pool
Keep Reading