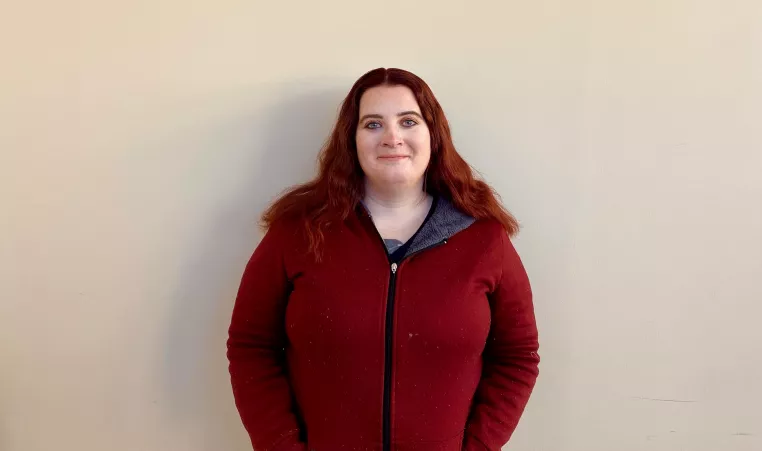 Beth grew up near the Amana Colonies in a small town called Homestead. A quiet place with a population of no more than a couple of hundred people. In her early 20s, Beth decided to make a change in her life and join the Army. Growing up in Homestead, it was frowned upon for girls to sign up for deployment. Beth, determined, decided to do so anyway.
This month will be her 13th year with the Army and is currently in the Army Reserves at Fort Des Moines. Over her 13 years, she has learned many skills; however, her passion lies in mechanics. She has worked on a variety of military vehicles, such as Humvees and utility trucks. "When there is something that needs to be fixed, I'm the first person people come to." Besides her passion for mechanics, she has also developed a love for traveling. Beth has traveled to Kuwait and most places around the United States with the Army. She would love to continue traveling after she retires and dreams of backcountry camping in Canada someday.
In addition to her professional accomplishments, Beth is also a proud mother. Her daughter excels in school and wants to be just like her mom and join the Army someday. Beth admires her daughter wanting to follow in her footsteps, but overall she wants her to know that she will be loved and supported no matter what she does.
Beth came to the YMCA Supportive Housing Campus (YSHC) through a recommendation from the VA. She suffered many adversities all at once, causing her to lose her job as well as her apartment. YSHC gave her a safe place to call home. She feels secure here and plans on staying at the Supportive Housing Campus for a while. She loves living downtown and experiencing the different shops and restaurants, a very different setting than she had growing up.
If you have a conversation with Beth, she'll have you laughing within two minutes. She's a witty woman who can find humor in anything. If you ask her how she has always remained so positive she will tell you, "Choose to be happy, for a long time I let the darkness sink in but I realized you miss out on so much in life being sad. Do your best to smile every day and maybe, if you can, even laugh a little."
We're thankful for Beth sharing her story—and her life—with us here at the YSHC.