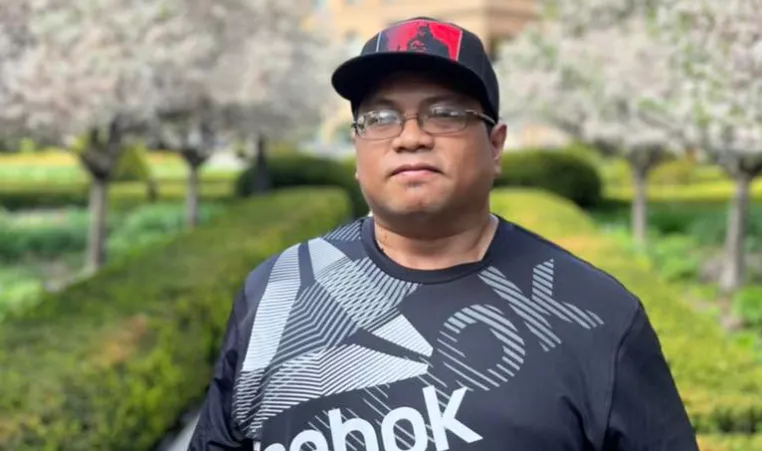 "Don't judge a book by its cover" sums up the philosophy of our YSHC neighbor Souphy.
A friendly face at Supportive Housing for the past year, Souphy began his journey to our community literally on the other side of the world.
Born in a refugee camp outside of Bangkok, Thailand, life began harshly for Souphy. At age 9, along with his mother and 6 siblings, he fled to the United States in hopes of a secure place to live, eventually settling in Des Moines with his family. This extreme transition and acclimating to a new culture presented daunting challenges, but Souphy embraced them all— learning English, excelling academically, making friends along the way and developing a passion for basketball after being introduced to the sport by his pastor at church.
Pastor Steve was Souphy's neighbor and played a big role in the U.S. feeling like home. He taught Souphy a lot about faith and life, and helped build a youth church community of kids from other countries like Souphy. They started a basketball league and played often at their church.
Pastor Steve also served as a protector and a mentor to Souphy during another difficult transition to a new living environment. At home, Souphy was no longer safe due to some siblings' involvement in local gangs. Souphy confided in Pastor Steve and was quickly removed from his home - a process in which Souphy described as terrifying.
Throughout that dangerous and difficult time, Souphy stayed strong in his Christian faith, praying for a safe home and strong family to belong to. His prayers were answered when he was adopted by a family that went to his church. His adopted family also helped reconnect him with his mom, a relationship he is grateful to still have today. To this day, Pastor Steve also remains one of Souphy's biggest role models and they still see each other once a week.
After graduating high school, Souphy continued his education at DMACC, earning an associate degree in liberal arts. After maintaining a steady income for years, Souphy finally felt comfortable and ready to move into his first apartment a year ago. When given the opportunity to move to the Y, he welcomed it and doesn't plan on moving out any time soon.
After a tumultuous childhood filled with so many life-changing circumstances, Souphy is proud to have a place to call his own, the ability to put food on his table, and is ready to continue his journey. At this point, his goals are to "walk by faith, not by sight and follow whatever God has planned for him next."