Teaching children how to be safe around water isn't a luxury; it's a necessity. The world is 71% water, and children are 100% curious. As "America's Swim Instructor" and the most accessible community resource to prevent drowning and encourage a lifelong enjoyment of swimming, the Y is in a unique position to deliver effective water safety programs to children, families and communities.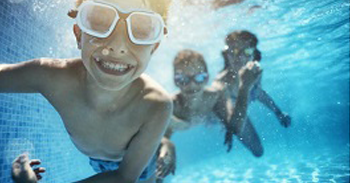 Designate a Water Watcher!
Eyes save lives!
A Water Watcher is a responsible adult who takes a turn watching children playing in or near the water and knows how to respond in case of emergency.
Take the Water Watcher Promise today!

View Program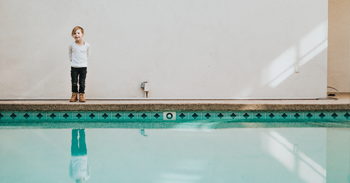 Throw But Don't Go!
Our natural instinct is to enter the water to help someone in trouble. Without training and appropriate lifeguard equipment, you can end up with two people in danger instead of one. Teach your kids "If my friend is in trouble, I throw but never go!" Throwing a floatation device to the swimmer in trouble and calling for help is the safest way to help.
Watch Video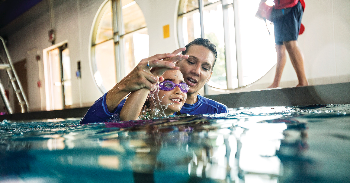 Learn to Swim!
Formal swimming lessons can reduce the risk of drowning in children ages 1-4 by 88%. Check out the available options we have at the Y for all age groups, from infant through adult.


View Program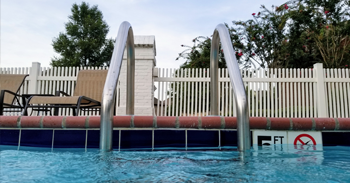 Reduce Access!
As many as 69% of young children who are found drowned or submerged in swimming pools were not expected to be in or at the pool.
If you have a pool, be sure to have several barriers in place to make sure children cannot access the water alone.
If you are visiting a home with a pool, make sure you know where children are at all times.
Always dump temporary pools if they are not secured by an additional fence.


Watch Video