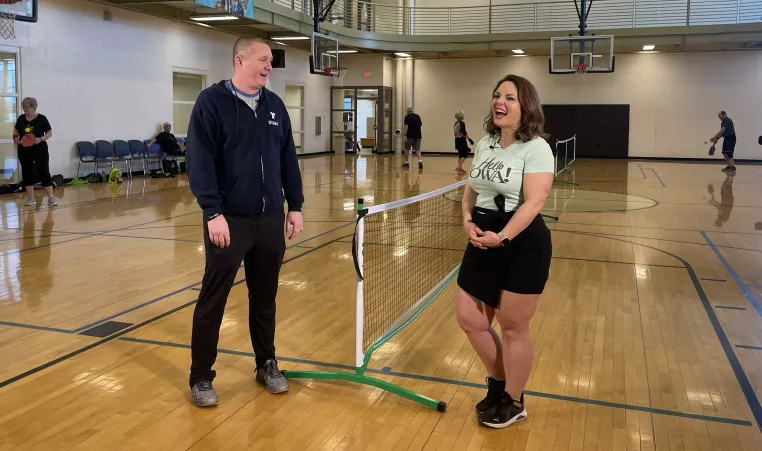 It's the fastest-growing sport in the nation!
Megan Reuther from Hello Iowa stopped by the Waukee Y to learn more about pickleball from Kyle, our Member Services Coordinator. Check out the clip to learn more and watch Megan give it a try!
Check out our class schedule here to see where you can pickle at a Y near you.