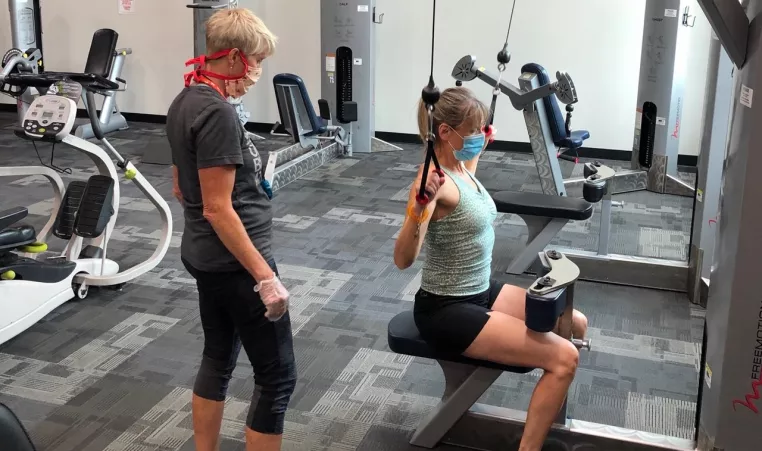 Considering coming back to the Y, but concerned about safety for you and your family? We understand! Personal Training at the Y has been modified to COVID-19 safety protocols to help you feel safe while working on you. Here are 5 reasons why Personal Training is a safe option when returning to the Y:
We screen all members prior to entering the facility and our Certified Personal Trainers will be wearing a mask during your training sessions.
Social distancing will be effect during training sessions. All Personal Trainers can set up your workout so that you're a minimum of 6 feet away from others.
Fitness equipment will be sanitized before and after training sessions.
Weather permitting, outdoor workouts are a great option! You can talk to your Personal Trainer about an outdoor training plan.
Group exercise studios can be transformed into your own private training studio if you're not comfortable being around others yet!
Interested in giving Personal Training a shot? Have some questions? Fill out a no-commitment interest form and our Wellness Director will answer your questions and help you safely achieve your goals!